Top Banner

Presentation
Cuerpo
Through the Degree in Industrial Organisation Engineering, UNEATLANTICO fully commits to providing students with the professional competences that will enable them to participate in and/or lead multidisciplinary work groups capable of reacting effectively to changing market needs and new technological challenges. Students will be able to resolve analytical, design and management problems through the application of logical professional criteria.
This branch of engineering plays a pivotal role in a company's value creation given its impact on areas such as strategic planning, decision-making and performance appraisal, all of which have a direct impact on corporate productivity.
The type of multidisciplinary training that future engineers in Industrial Organisation follow at UNEATLANTICO is inspired in the American Industrial Engineering model, which enables them to perform in any branch of engineering from a dual track approach: as technician and manager.
This duality allows industrial organisation engineers to occupy varied but closely related posts, ranging from human resource management to the leading of Research, Development and Innovation (RDI) departments. Likewise,the quality assurance department as well as the area of production management and optimisation are also potential fields of professional activity.
Competences
Career Opportunities
Cuerpo
Students graduating in Industrial Organisation Engineering may choose to work in any of the following areas within a private company and/or in the public administration sector:
Organisation and management of production and operations
Organisation and management of logistics networks
Management of technology and technological innovation
Purchasing and procurement management
Quality, safety and environmental management
Information systems management
Organisational management
Human resource management
Marketing and commercial management
Financial and cost management
Bilingual Education
Side Banner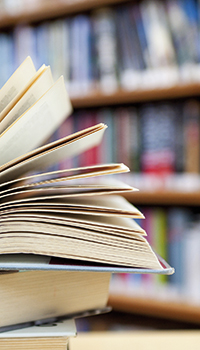 Cuerpo
English, the key to your present and your future
In today's world, one of the essential tools for international communication and the key that opens opportunities to finding a job, both in Spain and abroad, is knowing English.
In our country, 80% of the job offers already require a high proficiency of this language, and in many cases, this requirement is more important than personal and professional qualifications.
If is for this reason that the European University of the Atlantic places special emphasis on undergraduate students attaining proficiency in the language. From the first year on, students are encouraged to register for extra-curricular classes in preparation for successfully completing study of their regular subjects taught in English throughout their degree.
This way, regardless of their initial proficiency level, the language program based on tutorial support, specialized materials, and small classes, allows students to later follow their dual language (English-Spanish) courses in sequence so that they finish their degree having acquired a bilingual skill set that is applicable in their profession.
Engage in your profession
Side Banner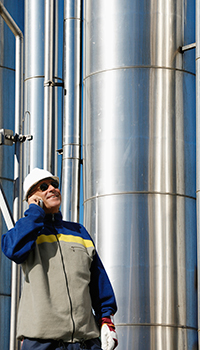 Cuerpo
UNEATLANTICO creates an authentic business environment
The campus of the Universidad Europea del Atlántico is designed so that students can practise their profession from the first year onwards. The University offers modern and fully-equipped facilities that simulate the authentic business environments that students will experience upon completing their degree. There are laboratories for the study of Physiology, Food Technology, Languages, Food Science and Biomechanics, while dedicated facilities are provided for projects involving computing, business, nutritional assistance, psychological guidance and counselling, and translation and interpretation. In addition, the University also offers computer labs, a library, as well as radio and television production and post-production studios.
Faculty motivate students to become involved in campus life and guide them towards creating projects and developing ideas that enhance their professional development from the the very first year of their studies. The learning model is not limited to covering a syllabus, but intends to guarantee a solid theoretical-practical education in which students feel fully engaged in their professional area.
Furthermore, the University has signed numerous internship agreements with a wide range of business entities that complement formal university education and facilitate the development of the cross-curricular skills needed to break into the job market.
A true indication of the importance that the University places on innovation and knowledge transfer is the establishment of the Centre for Research and Industrial Technology of Cantabria (CITICAN). CITICAN is a scientific foundation through which RDI (Research, Development and Innovation) from the academic institution is channelled.
Degree
Al finalizar el programa, el alumno obtendrá el título de GRADUADO O GRADUADA EN INGENIERÍA DE ORGANIZACIÓN INDUSTRIAL, expedido por la Universidad Europea del Atlántico.
Study Programme
Cuerpo
First Year
SEMESTER 1
SUBJECTS
CREDITS
TOTAL
30
Mathematics I
6
Physical
6
Chemistry
6
Graphic Expression
6
Accounting I
6
SEMESTER 2
SUBJECTS
CREDITS
TOTAL
30
Mathematics II
6
Materials Engineering
6
Management Accounting
6
Electricity and Electronics
6
Computing
6
Second Year
SEMESTER 1
SUBJECTS
CREDITS
TOTAL
30
Electrical Technology
6
Mechanics
6
Thermodynamics
6
Statistics I
6
Numerical Mathematics
6
SEMESTER 2
SUBJECTS
CREDITS
TOTAL
30
Fluid Mechanics
6
Mechanical Technology
6
Production Management and Logistics
6
Statistics II
6
English II
6
Third Year
SEMESTER 1
SUBJECTS
CREDITS
TOTAL
30
Quality Management
6
Business Organisation
6
Quality Engineering
6
Operation Search
6
Elective (EL) I
6
AVAILABLE OPTIONS

English III (EL)
6
Market Research (EL)
6
Computer Structure and Technology (EL)
6
Corporate Finances (EL)
6
Soil Science and Climatology (EL)
6
SEMESTER 2
SUBJECTS
CREDITS
TOTAL
30
Human Resources
6
Management of Information Systems
6
Environmental Technology
6
Strength of Materials
6
Elective II
6
AVAILABLE OPTIONS

English IV (EL)
6
Strategic and Operational Marketing (EL)
6
Programming (EL)
6
Accounting II (EL)
6
Installations, Equipment and Machinery for Industry (EL)
6
Fourth Year
SEMESTRE 1
SUBJECTS
CREDITS
TOTAL
30
Internship I
6
Energy Technology
6
Automatics and Control Systems
6
Projects
6
Elective III
6
AVAILABLE OPTIONS
Strategic Management and Managerial Skills (EL)
6
Data Structures and Algorithms I (EL)
6
Financial Mathematics (EL)
6
Industrial Construction (EL)
6
SEMESTER 2
SUBJECTS
CREDITS
TOTAL
30
Internship II
6
Business Economics and Entrepreneurship
6
Final Project
12
Elective IV
6
AVAILABLE OPTIONS
Corporate Social Responsibility (EL)
6
Data Structures and Algorithms II (EL)
6
Analysis of Financial Statements (EL)
6
Coaching (EL)
6
Chemical Engineering (EL)
6